Login
Log in if you have an account
Dont have an account? Register
My first bike review - 2021 Rocky Mountain Altitude
16 Sep 2020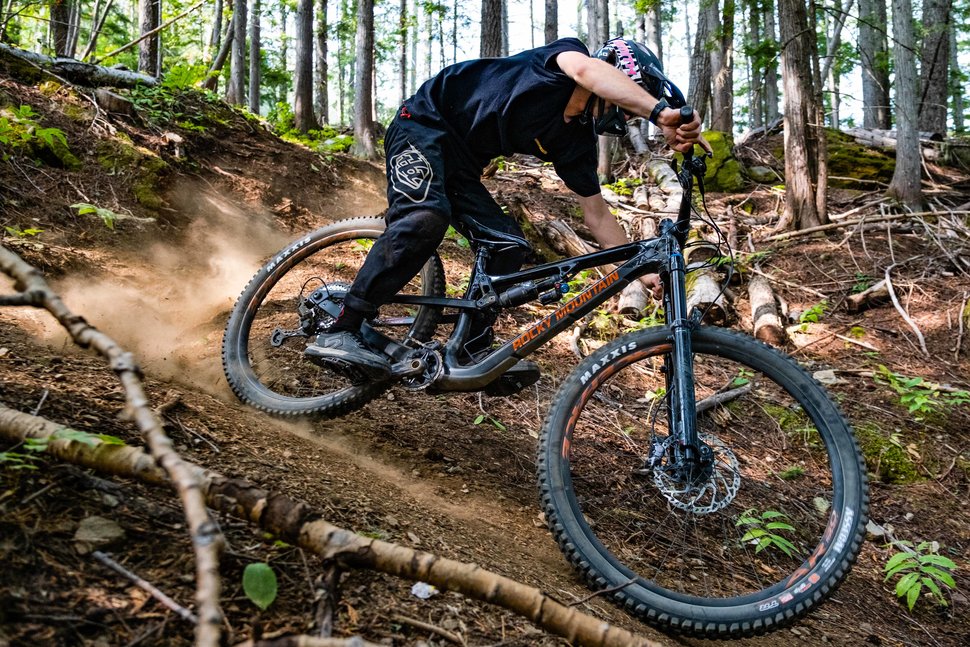 Like it says in the title, this is my first official bike review. Will it be a technical review. Probably not. In the eyes of mountain bike enthusiasts that could reel off the dimensions of a 1990 (year I was born) Rocky mountain Cirrus (funny looking bike) that breathe, eat and smoke that brown pow, am I qualified to make a bike review? Probably not. Am I still going to write this review because in the last 5 years of riding bikes i've fallen in love with the sport? You bloody Betcha!
Most of these reviews usually start with, 'It was a Wednesday in the middle of summer up Boulder mountain and we couldn't have asked for better conditions'. The dirt was tacky, the roots were dry and it was a cool 15 degrees. Well, this would be completely untrue. It was more like 25 degrees, humid as hell and you couldn't separate the clouds of dust kicked up from the trails from the post apocalyptic smoke that filled the skies. But we're not here to complain about conditions, we're here to ride the new 2021 Rocky Mountain Altitude.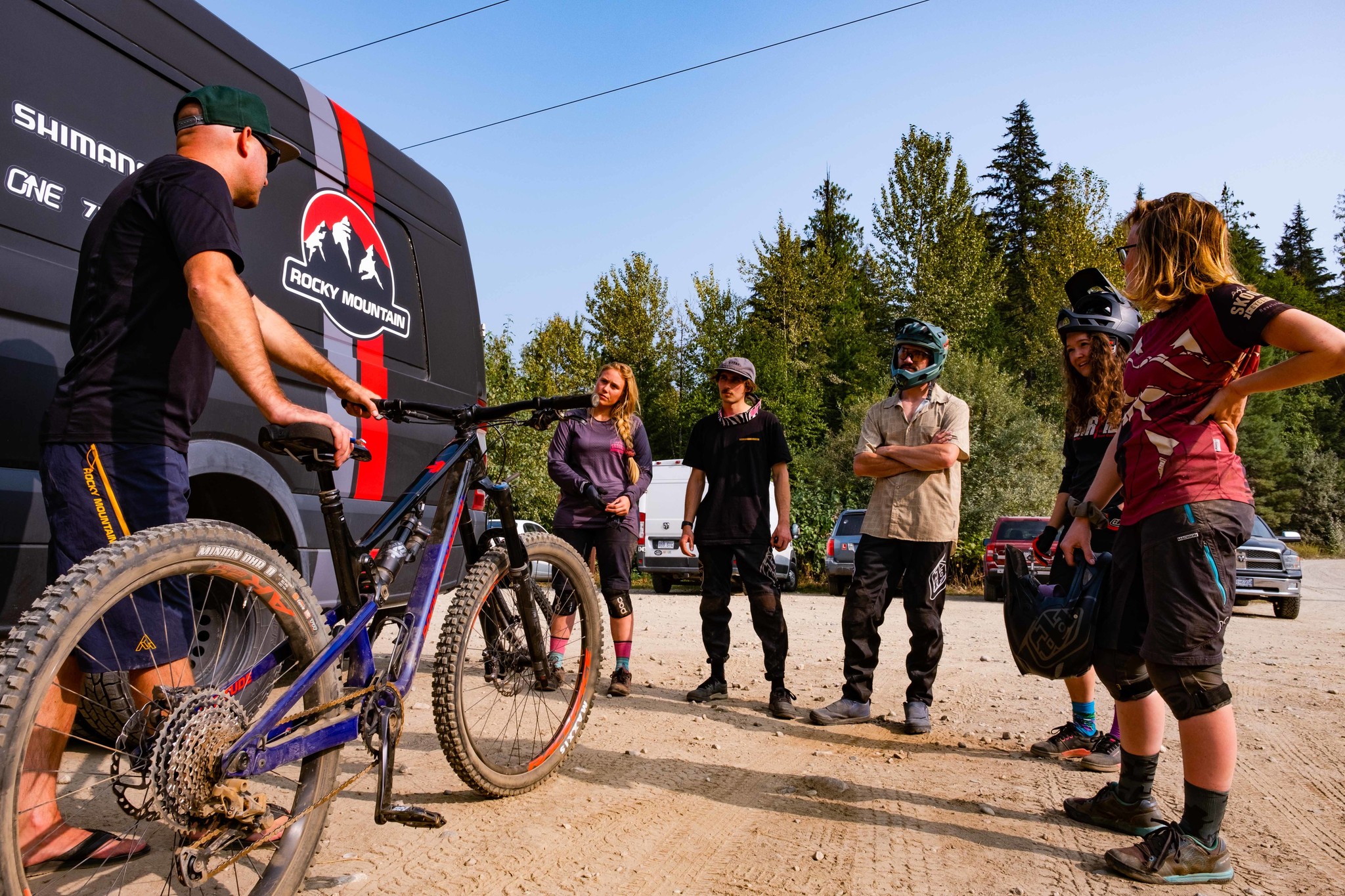 I was handed the Altitude C70 for the first lap. As soon as you sit on this bike (seat down) it almost feels like a proper DH bike. What I would imagine sitting on a Harley Davidson with those big arse bars would feel like. We got our suspension and tire pressure all dialled in and the group which was a 1:1 girls to guys ratio (never a bad thing in Revy) headed up for our first lap. We unloaded and got ready to drop into Man Quads. First lap, first corner, first rider and boom first wipeout. After stopping and making sure she was alright we quickly realized that these were brand new bikes with brand new brakes that needed wearing in. New brakes + loose dusty ass conditions + corner = A over T. We continued and once our brakes were good to go, it was on!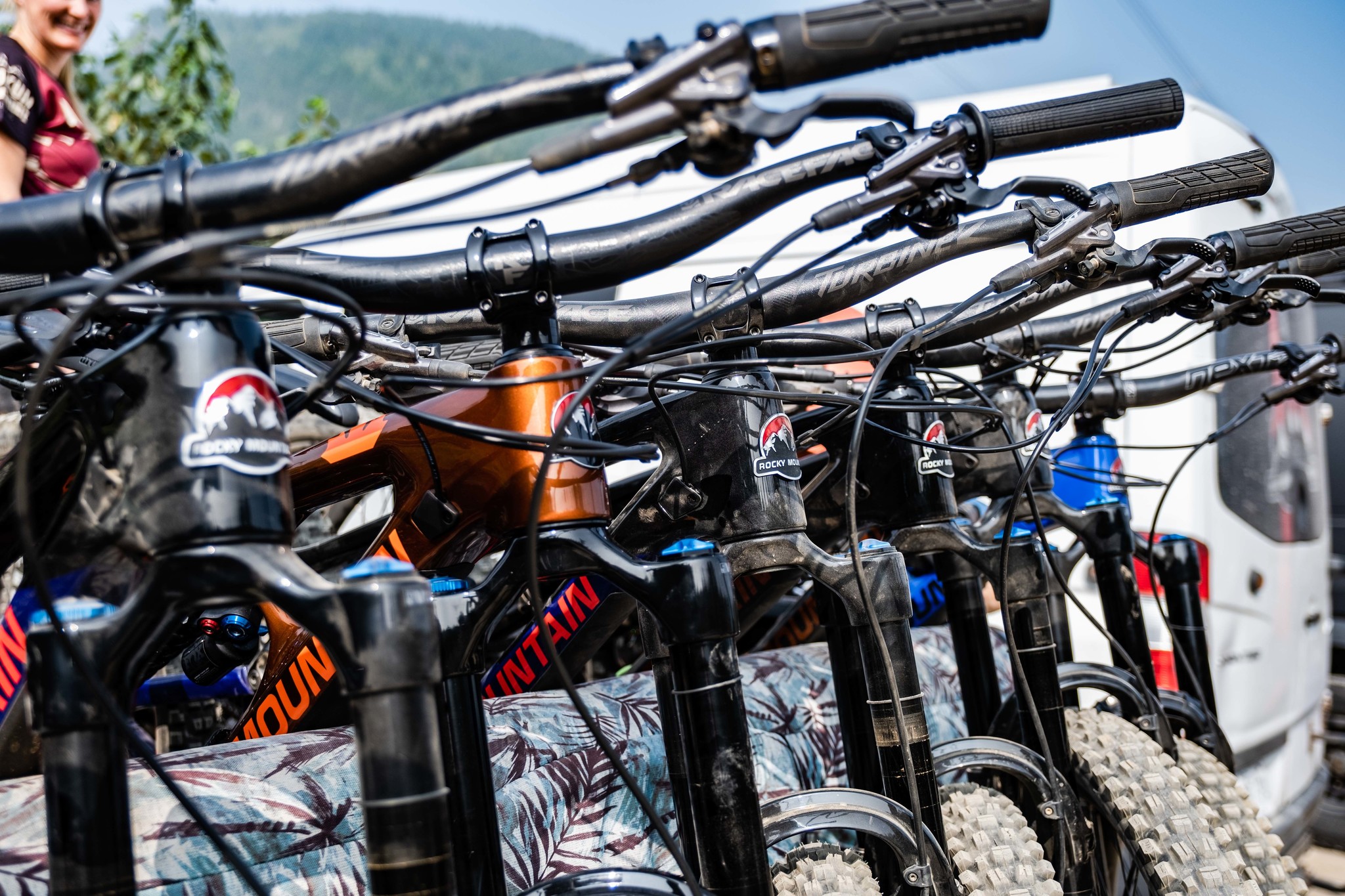 Straight away I could feel how nimble and poppy this bike was which was a pleasant surprise considering how beefy it feels just sitting on it. Next came that lovely root section on Man Quads and the altitudes next test. Expecting it to feel like my current bike which is the 2020 Instinct BC edition and handles this sort of stuff pretty dang well, it didn't. It was better, much better. It felt like i'd just swapped out the bike for a tempur-pedic mattress with freshly washed 1000 thread count Egyptian cotton sheets on. This thing sailed through the chunder and did it at speed. Probably something to do with the 170mm of front travel and 160mm out back. This is not a technical review. I compare it to the Instinct BC edition because Rocky decided to discontinue (BC edition) in 2021 and instead merge it into the Altitude producing this beast. The new instinct is set to arrive in Jan/Feb 2021 with updated geometry and suspension. Another bike to keep your eyes out for!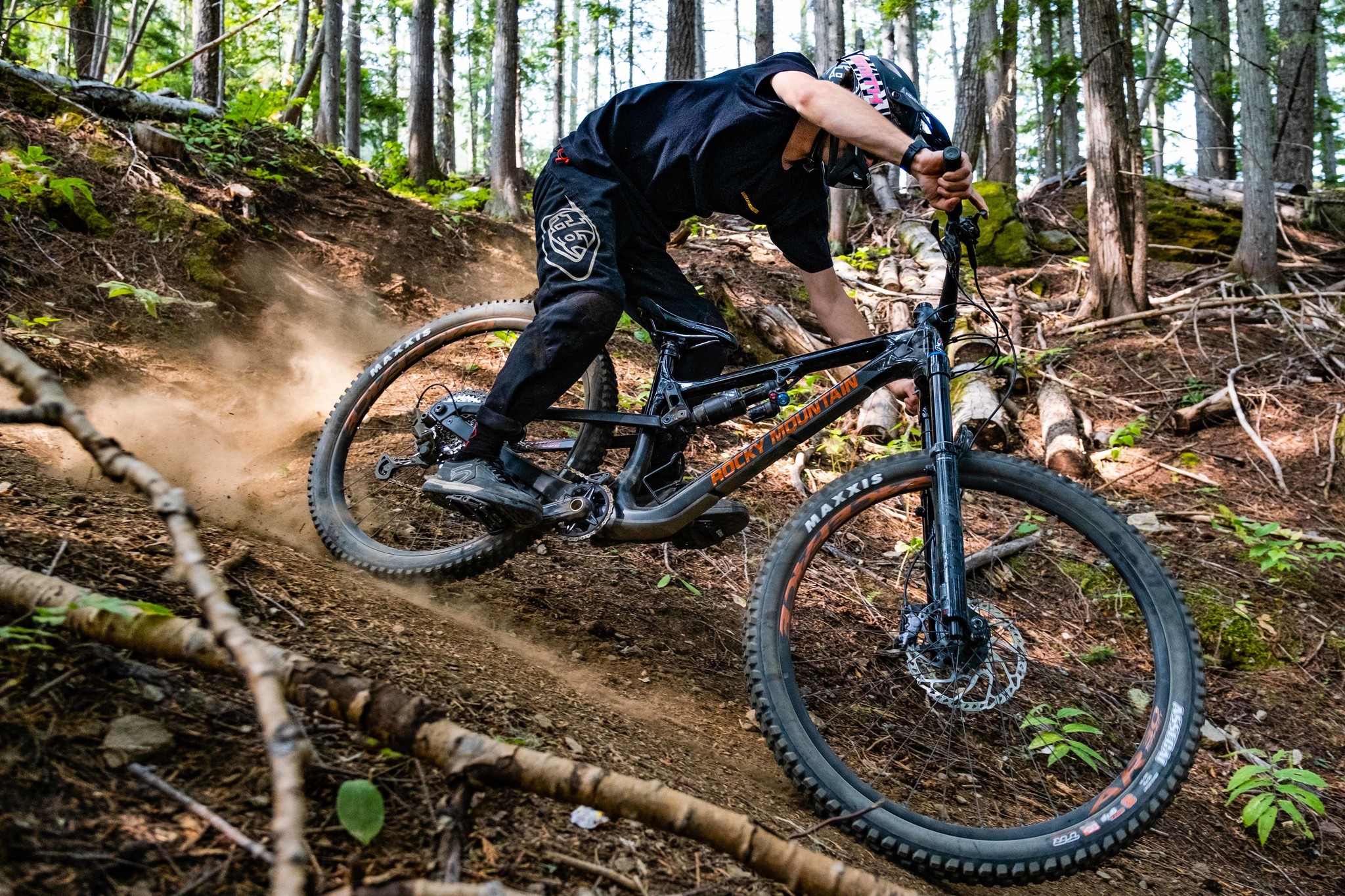 Now we've all had those moments when biking and you think in your head, "oh good lord i'm going to eat tree and die, I love you Mom and look after Spanky". Well I had a couple of those on this bike, but it seemed every time it happened the Altitude would whisper in my ear "don't worry kiddo, you've got this, reach for the stars". But seriously you know how you're told to trust the bike and let it do the work, it's never been truer than with the Altitude. It's a confidence builder when it comes to those "oh shit moments".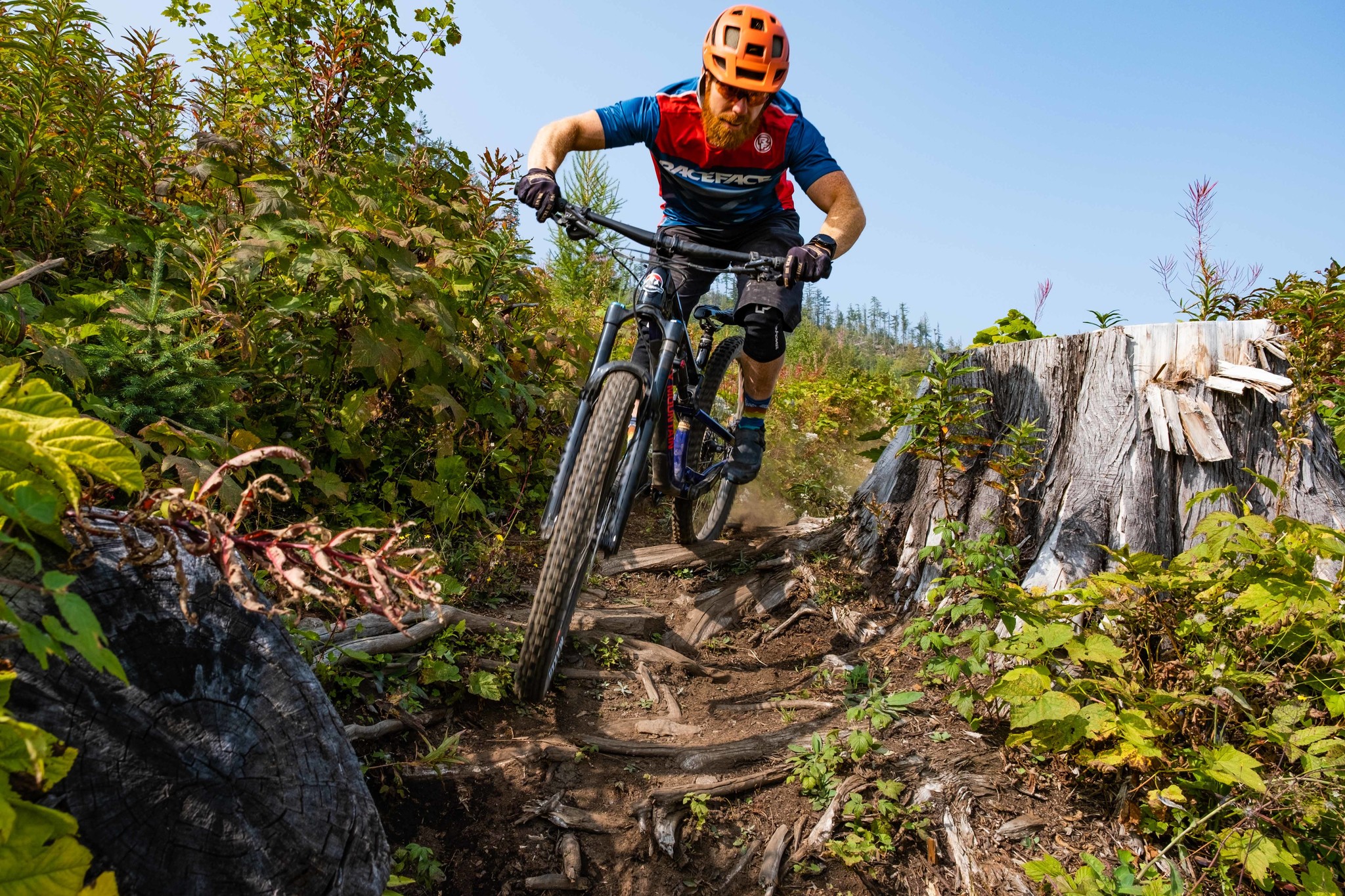 I like to go fast and this bike likes to go faster than that. I can certainly see how this bike helped Jesse Melamed take an EWS 1st place podium in Zermatt.
We didn't get to climb much with it, only in-between sections of trail on Boulder but from what I could tell it retained the classic Altitude climbing ability. If you're anything like me then you only go up to go down.
There's various adjustable settings on the bike including the classic rocky ride 9 adjustment system (look it up) and the new adjustable chain stay length. This is not a technical review.
Overall Rocky made darn sure this was going to be a smooth quiet bike and it really is. There was no noise coming from anywhere except there was a slight rattling noise on occasion, which was coming from the winged brake pads. Which apparently is pretty common thing with these Shimano pads. C'mon Shimano, figure it out bud.
Now onto the most important thing of all............the looks. Because as much as we all pretend to buy bikes because of the technical stuff, the looks is what gets us. The Altitude comes in 2 colours and can vary depending on which model you go for. The first has a retro feel with orange font and deep purple background. The bike you can imagine the cool kid from saved by the bell would be riding. The other is an orange rust font with a mix of gloss and matt black. Real sleek like. They also changed the shape of the top tube to more of square shape, which I was weirdly obsessed with. Plenty of room for some sweet stickers.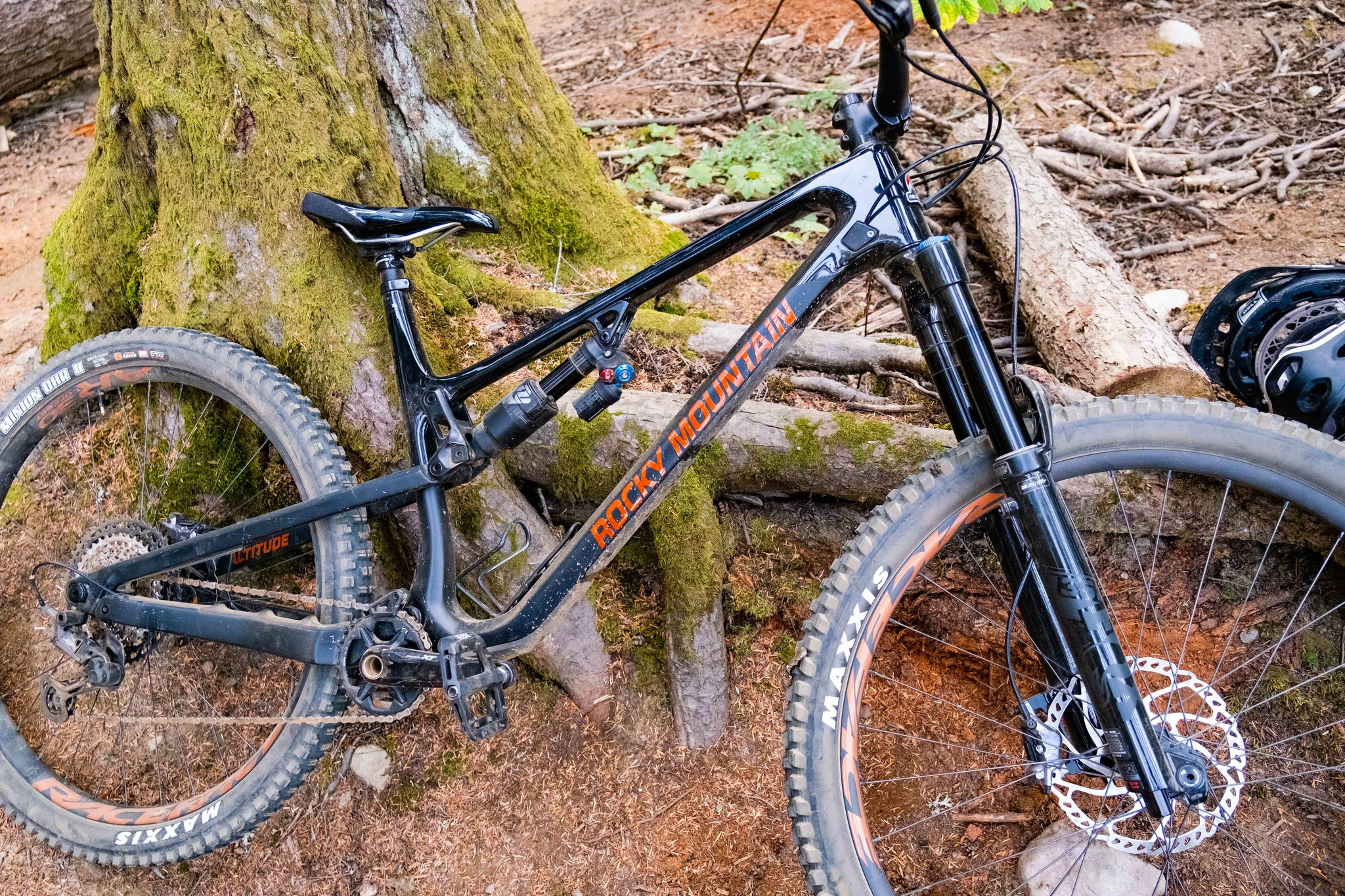 It feels like everyone is always on the pursuit of the ultimate Revy bike and I think this is one that should be strongly considered. With Revelstoke Mountain Resort pushing things forward with their bike park, this bike will put a big tick in any box they throw at. If you get the chance to demo this bike, take it!
In finishing I like this bike, I like it a lot. I'm strongly considering making this my dirt pony for next year.
Keep smoking that brown pow!
Olly
Here's a couple of photos from the day. Taken by yours truly.